Dodge Challenger, Defender Series Products
BJ's Garage 570,  Dodge Challenger Defender Series Comp Splitters
Made from high grade Alumilite Sheet makes this wind splitter ideal for your budget and performance needs. Unlike APR's Wind Splitters These are pre-drilled Wind Splitters. No Drilling into bumper covers, no guess work. Our Wind Splitter are made from a High Grade  material that is UV Resistant, Scratch Resistant, Shatter, Fray, and Crack Resistent unlike Carbon Fiber. Our Defender Series Wind Splitter come with all hardware and splitter Rods for a clean installation. You may wonder is it fuctional, or whats the purpose of these other than looks. Our design acts much like a spoiler for the front end of the vehicle. Used in NASCAR and Trans AM cars, they use Wind Splitters to assist with vehicle control at high speeds. The Defender Series Comp Splitter will pull the vehicle closer to the ground to help those tires stick to the pavement at both the track and the circuit. 
Our Price: $299.99 +Shipping 
APR's Price: $400+ $55 Shipping
*Hardware is Included, but will be Shipped Seperate to Prevent Damage to Splitter while in transit.
EXCESSIVE SPEEDS ARE NOT RECOMMENDED

​
NOT MEANT FOR TOP SPEED RUNS/HIGH SPEED EXTENDED DURATION USE.
ADDITIONAL REINFORCEMENT IS RECOMMENDED
FOR HIGH SPEED APPLICATIONS,
PROFESSIONAL INSTALLATION PREFERRED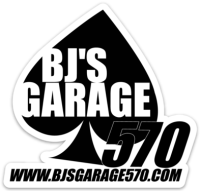 2015-2017 Dodge Challenger SRT 392, Scat Pack, OR 392 T/A, (2-4 Week Lead Time)
2015- 2017 Dodge Challenger R/T ,  SXT,  OR 5.7L T/A (2-4 Week Lead Time)
2008 Dodge Challenger SRT-8 (6.1L) OR 2009- 2014 Dodge Challenger R/T & SXT,  

2011-2014 Dodge Challenger SRT 392, (2-4 Week Lead Time)
2015-2018 Dodge Challenger Hellcat & Demon 

BJ's Garage 570,  2008-2017 Dodge Challenger, Defender Series Comp Diffuser
Made from 3003 Aluminum, Etched and Painted Matte Black. The Science: The Defender Series Comp Diffuser will improve your car's aerodynamic properties by enhancing the transition between the high-velocity airflow underneath the car and the much slower freestream airflow of the ambient atmosphere. This diffuser acts as an expansion chamber to manage the air as it exits from underneath the car and reintegrates it with higher-pressure ambient air. Smoothing this transition reduces turbulence and drag in the vehicle's wake and improves airflow under the vehicle.The laws of fluid dynamics state that as the velocity of air increases, its pressure decreases. An F1 car is low to the road, and thus its flat bottom acts as a venturi to pinch the air and force it to move faster relative to the air above the car. This pressure differential manifests as increased load on the tires and sucks the car closer to the road providing a more stable environment in Higher Speed Applications.
All Hardware and Instructions Supplied
Our Price: $322 +Shipping 
Competition Pricing:
 $399-$450 + Shipping
FOR OFFROAD USE ONLY,
PROFESSIONAL INSTALLATION PREFERRED
RESONATOR DELETES, MUFFLER DELETES, AXLE BACK EXHAUST SYSTEMS,  AND MOST CAT-BACK SYSTEMS MAY NOT EFFECT MOUNTING DIFFUSER.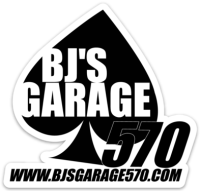 2008-2017 Dodge Challenger SXT,  R/T,  SRT8,  Hellcat, Demon, T/A, Scat Pack, Shaker, or Scat Pack Shaker

(2-4 Week Lead Time)

BJ's Garage 570, Dodge Challenger, Defender Series Competition Flap (Wickerbill)

By Popular Demand we have created one of the best wickerbill/gurny flaps out there on the market today. for Dodge Challengers.  We have specifically designed our wickerbill to follow the body lines of the Challenger while utilizing the entire rear of the OEM Spoiler. No Sharp angles, No small 1/4-20 hardware. With our wickerbill, its all about downforce. Made form 6061 T6 Aluminum  with .5 inch of adjustability and Mounted with the beefiest stainless steel hardware available.  

182mph Tested and Approved.  Ready for you car to stick to the road like glue? (Emblems are not Included)
Our Price: 189.99 + Shipping  
Competitor Pricing:  $229-$650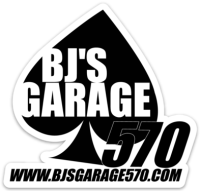 2015-2018 Dodge Challenger Scat Pack Or SRT-392

(2-4 Week Lead time)

2015-2018 Dodge Challenger R/T
(2-4 Week Lead time)

2008-2014 Dodge Challenger R/T  OR SRT-8

(2-4 Week Lead time)

2015-2018 Dodge Challenger 

Hellcat/Demon


-Need Installation Instructions? Check out our Installation Video Tab linking you directly to our YouTube Channel

-Looking for an Installer near you, Check out our Authorized Installer Listing Tab

-Need to contact us directly about your order, perhaps help with your Installation, or would like to become a distributor/Authorized Installer please Contact us!

Sales/Customer Service Department:

sales.bjsgarage570.ashley@gmail.com

Product Development Department:

Motorsports Product Developer